ACPC Stranraer (Ltd) can conduct proofing measures against bird pests, eg: pest pigeons, bird fowling removal and shooting programs where appropriate. We can also supply spike strips to deter bird pests from perching along rooflines, edges and sills. Call us for more details about how these systems work. Two examples of the kind of anti-perch systems we can utilise against bird pests are shown below.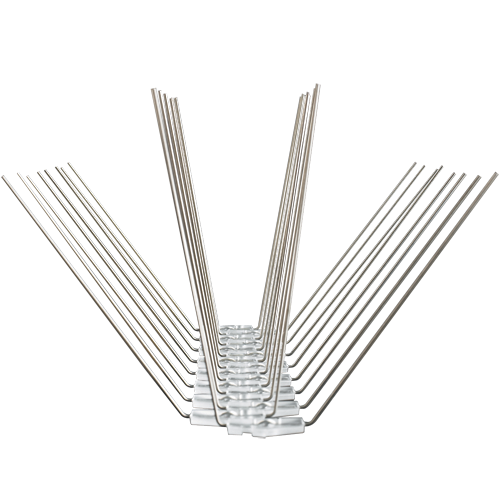 Avipoint™ P32
With the densest pattern of spikes, this is the product of choice in heavily used bird pest areas.
The spike tips are 200mm apart, so will protect an area up to 265mm wide from one strip.
Avipoint™ P20
With a denser pattern of 'spikes' spanning a greater width, this is the ideal product for protecting most building ledges.
The spike tips are 140mm apart, so will protect an area up to 205mm wide from one strip. For use in most situations, where bird pests are perching in the daytime, or roosting at night.
Whatever your bird pest problem is, call ACPC for advice and assistance.